Universitas Airlangga
July 2, 2017 – July 3, 2017
International Nursing Conference (INC) is an annual conference that organized by Faculty of Nursing, Universitas Airlangga, Indonesia. Since it had been initiated in 2010, INC enters the 8th edition in 2017 with the theme of "Education, Practice And Research Development In Nursing".This conference covers the topics but not limited to terminally-ill children care, youth health behavior, nursing education innovation, geriatric nursing care innovation, innovation in pressure ulcer wound care, innovation care and research NCD, public health nursing innovation, mental Health and gender issues, and maternity of nursing.This conference provides fascinating forum for researchers, academicians, students, and professionals across the world from various health science fields to interact and disseminate their researches in lastest issues. It also offers an opportunity to the participants enjoying the heritage and beauty of Surabaya and East Java-Indonesia.
The scope of this conference, but are not limited to research result of:
Fundamental of Nursing

Management in Nursing

Medical-Surgical Nursing

Critical Care Nursing

Community Health Nursing

Mental Health Nursing

Geriatric Nursing

Family Nursing

Maternity Nursing

Women's Health

Pediatric Nursing

Education in Nursing
Invited Speakers:
before submitting paper or doing registration, please read these manuals carefully: Author Guidelines :: Author Manual :: Participant Manual :: Payment Instruction
CO-Host: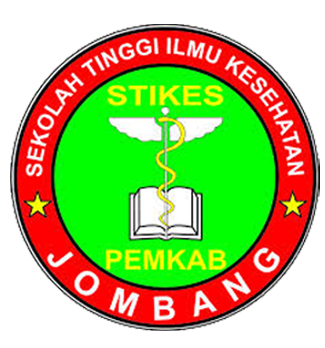 Poltekkes Surabaya, Poltekkes Surakarta, STIKes Surya Mitra Husada Kediri, STIKes Pemkab Jombang
Indexed by :

Selected papers will be published by Atlantis Press. The Proceeding will be indexed in Conference Proceedings Citation Index (CPCI) bt Thomson Reuters, Google Scholar.
- Selected paper that publish in: Atlantis Press Must Pay IDR 1.000.000
- Selected paper that publish in: Jurnal Ners must pay IDR 500.000

Announcements
Proceeding Publication: ISBN Proceeding Announcement

After a careful review of all submissions, we have reached a decision that all the articles attached will be published in the ISBN Proceeding by the Faculty of Nursing Universitas Airlangga. The soft file of the proceeding will be sent to the email of the corresponding authors after the editing and layout process.
Posted: 2017-07-21
More...
Conference Information
@Copyright 2017
Faculty of Nursing Universitas Airlangga
Campus C Mulyorejo, Surabaya, Indonesia 60115
+62 31 5913257